The Friends of the Brockville Public Library is a group of volunteers dedicated to supporting our Library. The Friends group promotes and advocates literacy & culture at the Library and in the greater community. They also support the Library by donating time, helping with fundraising, and sponsoring special events.
As a member of the Friends group you can help with:
Monthly committee meetings – strategic planning and administration
Special event planning and event assistance
BookMarks Meet the Author series
Advertising and marketing
The Friends of the Library organize regular Meet the Author events. The featured authors' books are available for sale at the Library during the month of their book talk; a portion of the proceeds from the book sales helps to support the Friends of the Library. 
Admission is free unless otherwise noted. Donations to the Friends are greatly appreciated. All book talks take place at the Library, unless otherwise noted.
Upcoming: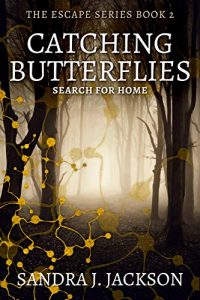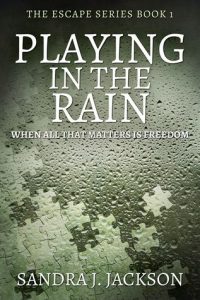 Sandra J. Jackson
Saturday, February 29, 2019, 2:00 – 3:00 pm
The Friends of the Library present special guest Sandra J. Jackson for an intimate and interactive afternoon chat about being a writer and her Escape series books: Playing in the Rain and Catching Butterflies.
Book 1 Playing in the Rain
When the effects of a hypnosis inducing drug begin to fade, April not only remembers her name but is introduced to a sister she wasn't aware she had. The more she learns about her environment, the more she wants to escape.
Book 2 Catching Butterflies
Continue April's journey in her search for freedom as the mystery of their captivity unfolds in Book 2 of the Escape Series a sci-fi, post apocalyptic, suspense trilogy. April and her sister, Beth, have escaped, and their captor is dead. Freedom is in their grasp—if only they knew where they were. 
Friends of the Library Bake Sale
Thank you to everyone who supported the bake sale with donated treats and to everyone who bought goodies!
Watch for details about about our Spring White Elephant and Bake Sale coming soon!